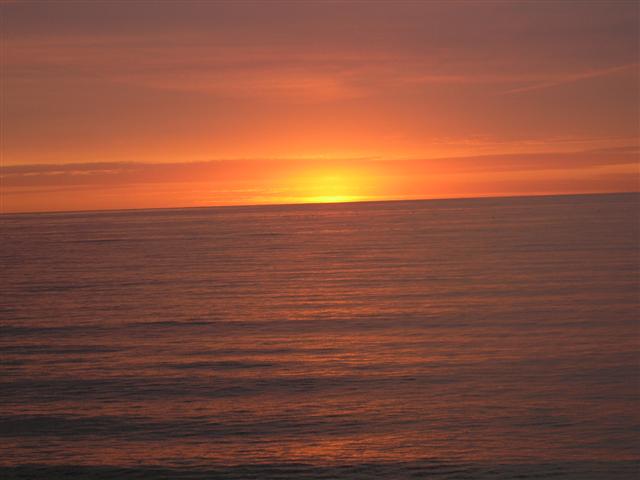 It's not too often you can wake up in the morning and walk or ride your bike down the road to the beach and watch the sunrise. My wife Monika had been bugging me for a couple of weeks to head to the beach bright and early and take pictures of the sunrise. We had been camping at Salisbury State Beach Reservation campground for a couple of weeks while we headed back and forth to work.
You really didn't think Monika was going to get up and really head down there at 5:45 AM did ya? Well I did make it down to the beach that day and it was a pretty sunrise as it had been the last few days. This was September 6th, 2007.

Online Videos by Veoh.comWhen I headed down to the beach it was just me and a lonely fisherman trying to catch that night's dinner. I was then joined by a few people trying to take pictures just like me. Trying to get that picture perfect postcard shot.When I made it back to the motor home guess who was still sleeping? Yup, snoring up a storm.Well, we had a great day and as we all know, days turn into night, but, not until you get to see the sunset. Of course Monika was awake by now and we had dinner then I headed over to the boa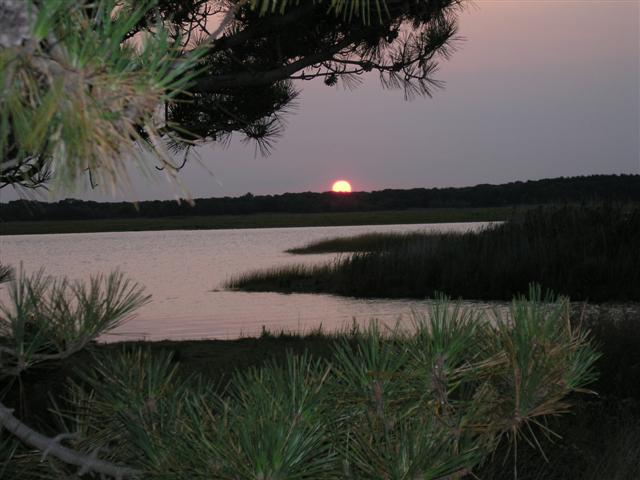 t ramp and the beach on the western side of the campground to watch the sunset. I ended up taking my bike and I took a picture of a couple who were watching the sunset and taking their own pictures. It was funny, the wife kept telling the husband to climb on an old pier and I thought he was going to fall into the water. Cracked me up. I ended up heading back to our campsite and we had a great dinner. I also snuck out on the 4th of September and took a couple of nice sunrise shots then too.
Chester is a quaint little bedroom community that is just north of Hampstead and south of Candia and Auburn. It is also west of Raymond on route 102 which is close to Route 101. Sales for 2006 and 2007 are in the charts below.
[TABLE=7]
[TABLE=8]
2007 total sold units do not seem to be too far off compared to 2006 but median dollar value and price per sq. ft. are down significantly.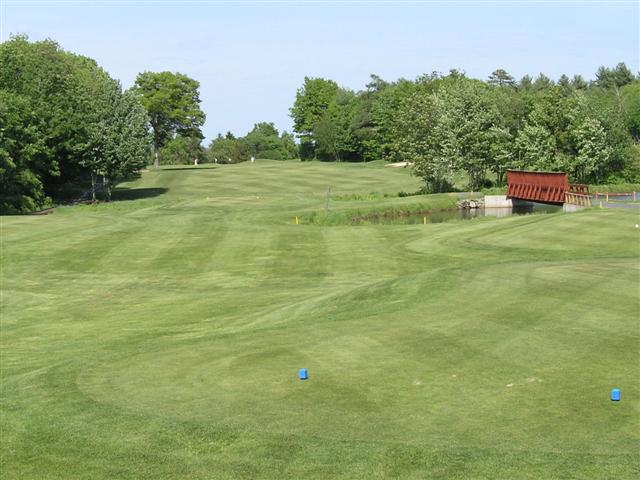 I hate it when they aerate the greens at Campbell's Scottish Highlands golf course. It will surely add at least two to three shots per round until the holes close up. The greens are so bumpy and putts heading for the hole can veer off within a blink of an eye. The worst part is not so much the aeration but the golfers who do not fix their ball marks. This really irks me as it ruins the greens and I think a lot of beginners or some experienced golfers just don't care.Our league is in it's final 2 weeks and our team will finish next to last this half. Oh well, there is always next year.
My league average this year with little to no practice and only playing 9 holes a week with only playing 4 rounds of 18 holes is 42 on the front and 41 on the back. That is awful, for me anyway.
Interestingly enough last year with a ton of practice and a lot of golfing I averaged 41.83 for the front and 41.33 on the back. That is weird…. I guess I am very consistent.
2005 I was 41 on the front and 39.11 on the back.
2004 I was 41.25 on the front and 40.22 on the back.
2003 I was 40.22 on the front and 40.89 on the back. Looks like I had some trouble on the back nine.
This year has been my worst year scoring in the last 4 years.
My wife Monika wrote about Stage Road Junction getting a face lift a few weeks ago and I'm pleased to report that much work has been completed.While the window replacement and new siding work still needs to done.
The complex is looking great and Unit #5 is ready for new tenants. I shot a little video to show you what the outside looks like and it's location to state Route 111 and Route 121. Hampstead NH is located 15 minutes east of I 93 and 15 minutes north of I 495.
Boston a scant 60 minutes away and Manchester airport 25 minutes away. Busy Salem NH with it's abundance of real estate is just a few miles down the road, you simply can not get a better professional office location. This is a premium New Hampshire real estate location.
Unit # 5 is a premium Condominium unit located on the first floor and is a coveted end unit. Large windows bring in lots of natural light for pleasant working conditions. Central Air keeps the temperatures regulated and comfortable on even the hottest days.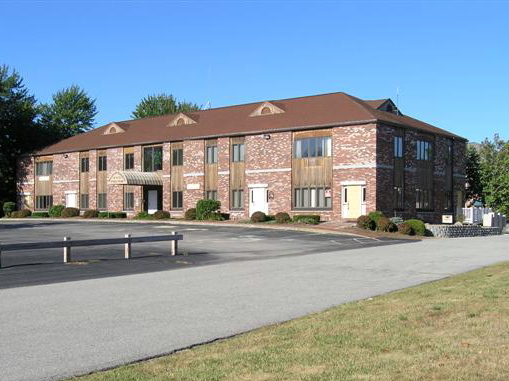 Total square footage of 1100 includes 5 rooms plus kitchen and bath. Ample parking and there is potential for additional leased space in the finished lower-level .
Don't hesitate to call for a private tour or click here for a>>> Virtual Tour. For more information and a tour of the unit call 603-548-7685
Check out this virtual tour for fully furnished look>>>Stage Road Condo
Ideal location for a professional office.
Jay and Monika McGillicuddy
Serving Southern New Hampshire and Rockingham County
Monika McGillicuddy Real Estate Training Website
Real Estate Sales in Hampstead, New Hampshire continue to be sluggish. I have a couple of charts showing the activity for our year to date stats. compared to solds from 2006.


Looks like we have sold 20 less home this year than the same time frame for 2006.
This is just single family homes being used for this post.