Today I played the Atkinson Resort and Country Club in Atkinson, NH. This is a pretty tough course from the white markers playing 6088 yards with a course rating of 70.2 and a slope of 133. I played with my golfing buddy Pete who aced the par 3 8th hole earlier this year to finally join the Acemaker club. Congrats to Pete. Pete is coming off of 3 broken ribs and wrist surgery from a basketball accident last year. We were supposed to play back in July but his ribs kept us from playing together. Then our businesses kept us the rest of the year from playing together too. Today we finally were able to play 18.

The Boston Red Sox and the Cleveland Indians face off tonight at 7:10 Pm to see who will win the race to eleven. The first team to win 4 games in this series will go on to face the winner of the Arizona Diamondback vs. Colorado Rockies series which the Rockies lead three games to none.
The first team to win eight games will be the World Series champion. Who will it be? Your guess is as good as mine. I am a Red Sox home boy so my loyalty will be with them. The key to this series will be pitching. Becket and Shilling started the first two games and Dice K will pitch in Cleveland tonight for game 3.
The Red Sox have taken game one 10-3.
In game two the Sox blew it as the Indians scored 7 runs in the top of the 11th inning to win game two 13-6.
Dice K will have to pitch well tonight and the Sox bats will need to catch on fire again like they did in game one in order to bring the series back to Boston.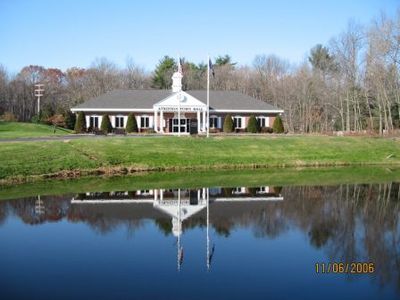 Here are some interesting home sales statistics for Atkinson, NH comparing 2006 closed sales to our 2007 closed sales.
As you can see inventories are still on the rise. While we venture into the fall market we will probably see fewer buyers and hopefully fewer homes entering the marketplace.
Atkinson is a few miles over the Massachusetts boder on Route 121 just off route 125 at exit 51B off Interstate 495 in Haverhill, MA. Just make sure you don't head too far north on route 125.
Comparable Properties Summary Analysis
[TABLE=1]
[TABLE=2]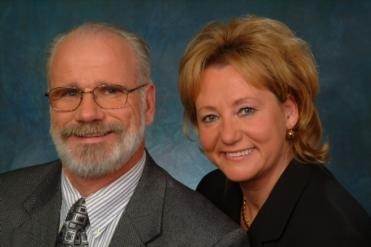 Jay and Monika McGillicuddy
Serving Southern New Hampshire and Rockingham County
New Hampshire Real Estate with Jay McGillicuddy
NH Real Estate Blogs
Prudential Verani Realty
Hampstead NH Real Estate
603-548-7685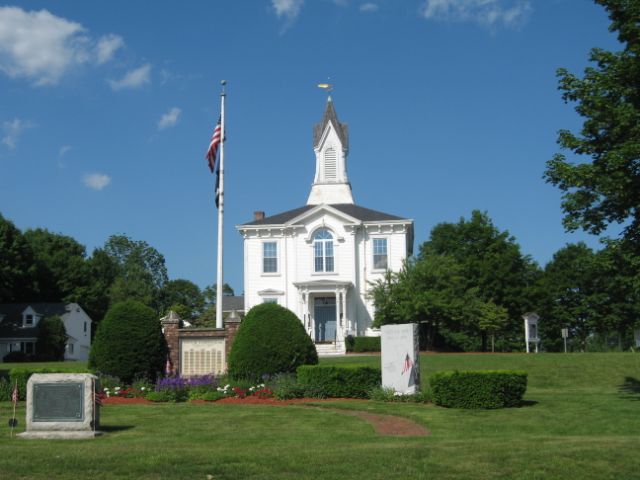 Hampstead NH was incorporated in 1749 and is about 8 miles north of Haverhill Mass off Exit 51B on 495 . Just take route 125 north and then take route 121 north. We are located just north of Atkinson, NH and downtown is just one mile north of route 111. Hampstead is one hour north of Boston, MA and 30 minutes south of Manchester, NH.
We are also 30 minutes to Hampton Beach. Take a drive along the coastal route of 1A all the way to Portsmouth, NH where you will find this a great seacoast town with lots of shopping and dining. A can't miss day.
[TABLE=3]
[TABLE=4]
Jay and Monika McGillicuddy
Serving Southern New Hampshire and Rockingham County
New Hampshire Real Estate with Jay McGillicuddy
NH Real Estate Blogs
Prudential Verani Realty
Hampstead NH Real Estate
603-548-7685
Sometimes walking a large track of land can lead to great opportunities while selling Real Estate. Today I was able to play golf and walk a large tract of land in Somersworth, NH at The Oaks Golf Link's which is the sister golf course to Candia Woods Golf Course in Candia, NH. I played Candia Woods September 15th in the final field day for my Wilderness Golf League which started on April 4th and ended September 12th.
I started off Saturday with a decent front nine of 40 only 5 over par. The weather turned nasty and it rained a few holes but we all were playing in the same conditions.
The back nine I didn't fare as well as I shot a 45 just too many bogeys. It was raw and nasty out there. My short game was lacking this year and I am sure that led to an increase in my scores.
Well next year will be different and I will practice more and my game will improve.
Just remember to stay healthy and exercise at least an hour a day.