Monika has been invited back to speak on AM radio station WKXL1450 today at 1:00 PM. So please listen live on your radio or by following their link WKXL1450 to listen on your computer,
This station comes in faintly in Londonderry on the radio. Best heard if you are close to the Concord area.
So tune in to hear what Monika has to say.
She will be interviewed by fellow REALTOR® Brenda Perkins from Concord, NH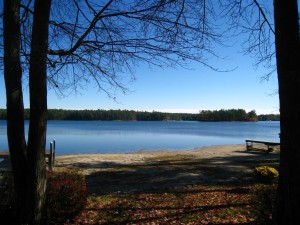 We will have an Open House tomorrow November 23rd at 12 Dixon Lane Derry, NH 03038 from 1:00 PM to 3:00 PM by appointment only.
If you wish to view this lovely home please call 603 548-7728 and we will be there with in 15 minutes.
View our website 12 Dixon Lane.com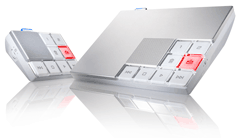 For a few months now I have been pondering on whether or not to take the plunge and buy Ooma™. I have done a lot of research and I have read a lot of reviews on this product. Today I finally bit the bullet and purchased it.
I purchased it at Best Buy as I am not one to order online and wait for it to arrive. Best Buy is a reseller of the Ooma™ phone system.
I never have to pay for another phone bill again. This includes local and long distance calls. I am paying almost $ 60.00 a month for local and long distance service now. I will have this system paid off in 6 months as I also kept my home number and upgraded to the Premier version.
The Ooma™ system works with my high speed internet system and my current home phones.
No monthly fees! Read what other's think – read user reviews at Amazon.com.
I have made a few calls and received a couple of calls and the quality is just as good as to what I had before. Actually I went outside with my portable phone and I was able to walk further away from my house than ever before.
i would like to thank Kristal Kraft who read my Twitter post a few months ago and purchased Ooma™ and told a group of Realtor® Cyber Professionals™ at this years meet up how pleased she is with it.
That sealed the deal for me. So I would highly recommend you check it out.
Our October Web Stats are now available comparing October 2006 vs. 2007 vs. 2008.
October-08
Total Sessions
44,312
Page Views For Month
362,910
Page Views Per Visit
8.19
Absolute Unique Visitors
19,281
E-Leads Received
415
Broker Showings On Our Homes
1769
Verani

Featured Homes

seen on average

521

times!

October-07
Total Sessions
61,339
Page Views For Month
513,507
Page Views Per Visit
8.37
Absolute Unique Visitors
23,468
E-Leads Received
820
Broker Showings On Our Homes
1567
Verani

Featured Homes

seen on average

508

times!

October-06
Total Sessions
62,259
Page Views For Month
555,987
Page Views Per Visit
8.93
Absolute Unique Visitors
42,762
E-Leads Received
768
Broker Showings On Our Homes
1832
Verani

Featured Homes

seen on average

987

times!
Looking at the numbers above we are definitely seeing a decrease in buyer activity. What is good is our listings are getting more showings on them than last year and almost as many as we had in 2006.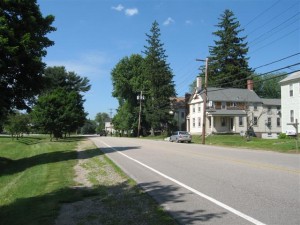 Hampstead NH home sale statistics from January 1 through October 31 2008 vs the same time frame in 2007.
As of today it looks like single family home sales are up 18% over the same time frame last year. Prices on average are down 6% and the median prices are down 9% from last year. Price per square foot on average is down 12% and days on market has risen on average by 7%.
Even though prices are down and it's taken a little longer to sell it seems to me that buyers are still out there buying.
So come on out and get a great buy.
| | | | | | | | | |
| --- | --- | --- | --- | --- | --- | --- | --- | --- |
| | | | Price | | $/SqFt | | DOM | |
| 2008 | | Total | Average | Median | Average | Median | Average | Median |
| | Active | 60 | $305,102 | $299,900 | $163 | $138 | 158 | 91 |
| Recently | Sold | 54 | $303,981 | $295,000 | $137 | $129 | 121 | 84 |
| Under | Contract | 8 | $298,062 | $209,950 | $125 | $116 | 37 | 32 |
| | Contingent | 1 | $309,900 | | $157 | | 456 | |
| Overall | | 123 | $304,191 | $299,900 | $149 | $136 | 137 | 83 |
| | | | | | | | | |
| --- | --- | --- | --- | --- | --- | --- | --- | --- |
| | | | Price | | $/SqFt | | DOM | |
| 2007 | | Total | Average | Median | Average | Median | Average | Median |
| Recently | Sold | 39 | $322,817 | $325,000 | $155 | $147 | 147 | 107 |